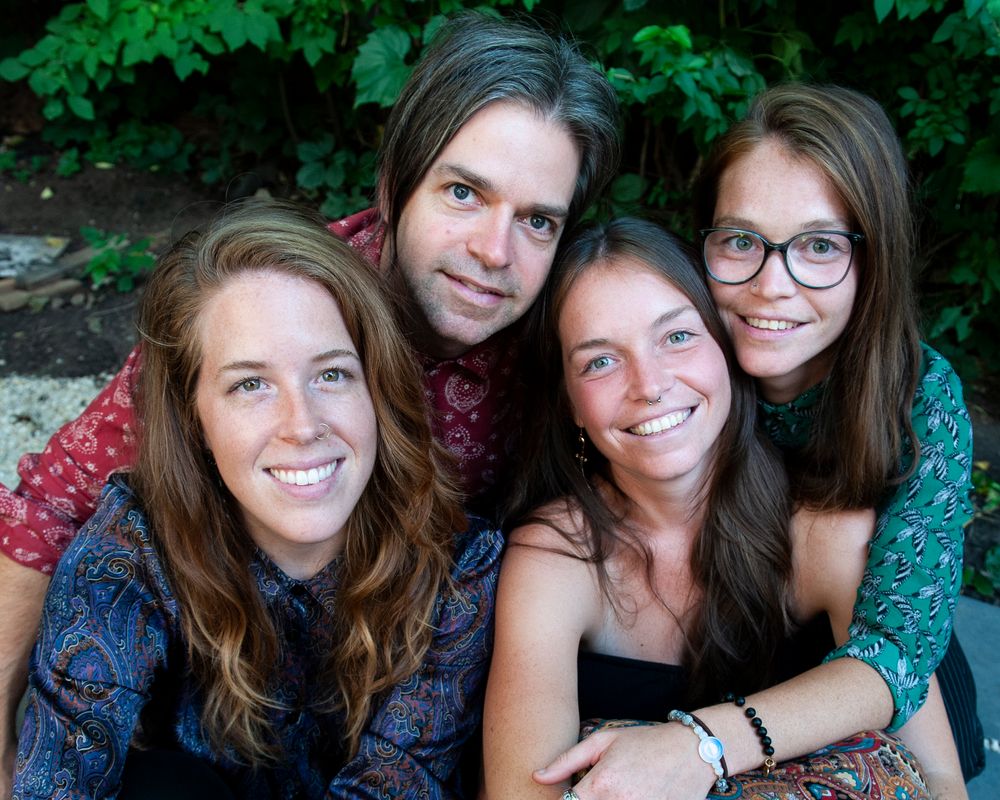 About
Powered by soaring sister harmonies, this quirky trio's unbottled chemistry quickly connects them to their audience. With three distinct lead singer/songwriters, The Pairs offer a unique blend of music with stories of life's hope, hilarity, and hardship. These classically trained vocalists blur the line between the stage and the crowd as if we've pulled up a seat around their family's lively kitchen table. This award-winning group has been touring internationally in Canada, the USA, and Europe since 2022 and will release their third studio album titled, "When Will We Find Our Way?" in October 2023.
Seeing a world in harmony
Human life is an extraordinary thing.  The complexities that exist in every moment can be both confusing and inspiring.  As human beings living in a busy world, we believe in the importance of finding those things that grab you and pull you into a moment.  The thing that helps you find pause and focus on the detail at hand.  The thing that reminds you that life is a process, a gift worth unwrapping slowly.  For us, that thing is music.  Not only does music bring us great joy and allow us to connect with ourselves and others, but it acts as a constant reminder and metaphor for the way in which we aim to live life. Music teaches us to live in the moment.  It teaches us to acknowledge the detail of each confusing and inspiring moment, and continue to dance through life with ease. 
Beyond the boundaries of metaphor, our music has acted as a form of therapy for each of us.  There's something healing about being able to share what's on your mind and what's in your heart through a song, and inspire others to take part in the story.  What might feel like a heavy burden or thought can be released in a tune that makes you want to dance until you can't feel your feet.  That is part of what draws us to music. It invites people into a moment, to experience every emotion that comes with it.  A single second is all it takes to make an impact, to change a thought, start a new journey or to stand up for something you believe in.  A single second is all it takes to make a choice of who you want to be and how you want to live in the world.  You have the choice to use a gift you've been given or to keep it hidden for fear of judgement.  We recognize that music is the avenue we have chosen to be true to ourselves and honor our own gifts and desires in this lifetime.  Our hope is that every time we share our joy of making music, we invite those who listen to share in the joy of finding that thing that makes their own heart sing.  We hope that with each melody, we can be inspired together to always honour ourselves and honour the world around us, in all of its complexities.